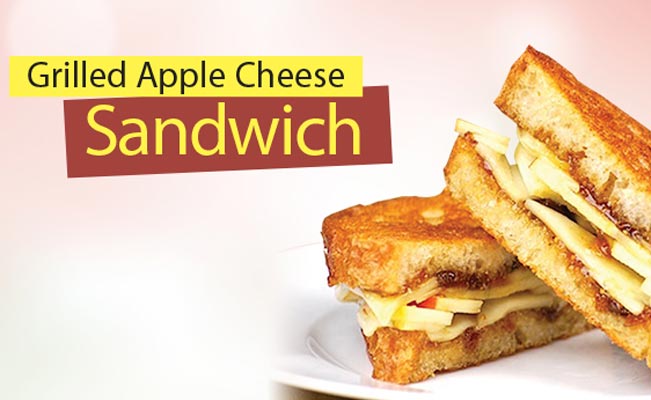 Servings: 2
Ingredients:
4 slices raisin bread
2 tbsps peanut butter
2 slices of cheese
Apple slices
How to make:
1.  Spread 2 slices of bread with peanut butter. 
2.  Top each with 1 slice of cheese and some apple slices. 
3.  Cover with 1 slice of bread.
4.  Melt margarine in a large skillet and grill until brown on both sides, and cheese has melted.
Tip: You can also use white or wholemeal bread instead of raisin bread